The Olsson Ruby
A unique solution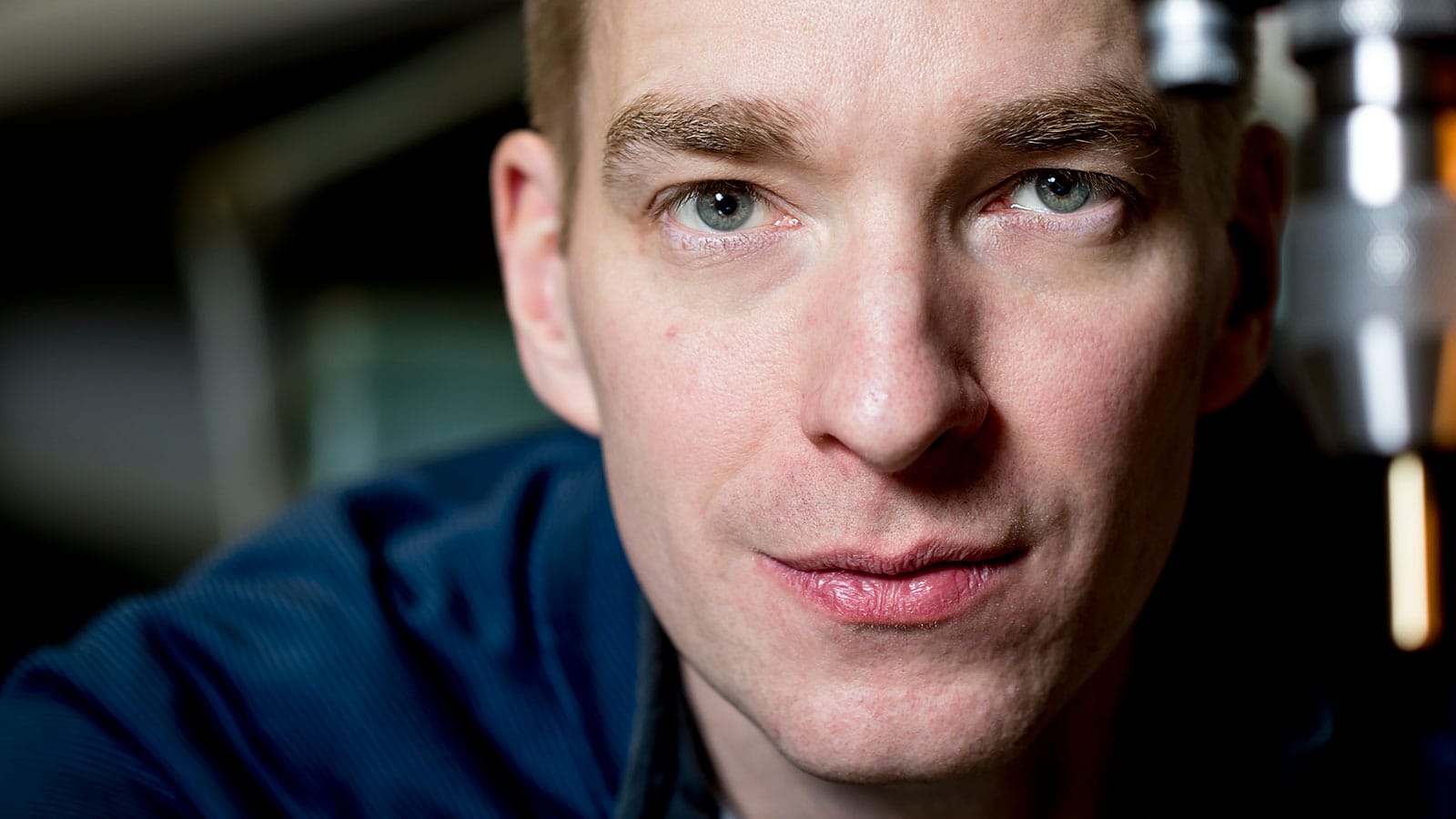 The Olsson Ruby story
Anders used to be a research engineer at Uppsala University working on neutron particle experiments.
Anders invented The Olsson Ruby to be able to print neutron absorbing mounts and fixtures out of a mix of a thermoplastic and the extremely hard ceramic boron carbide.
Read the full story
Design
The Challenge
Creating a nozzle design that is abrasion resistant while retaining excellent thermal performance
Solution
A ruby gem stone combined with a well engineered, multi-part assembly for excellent heat conductivity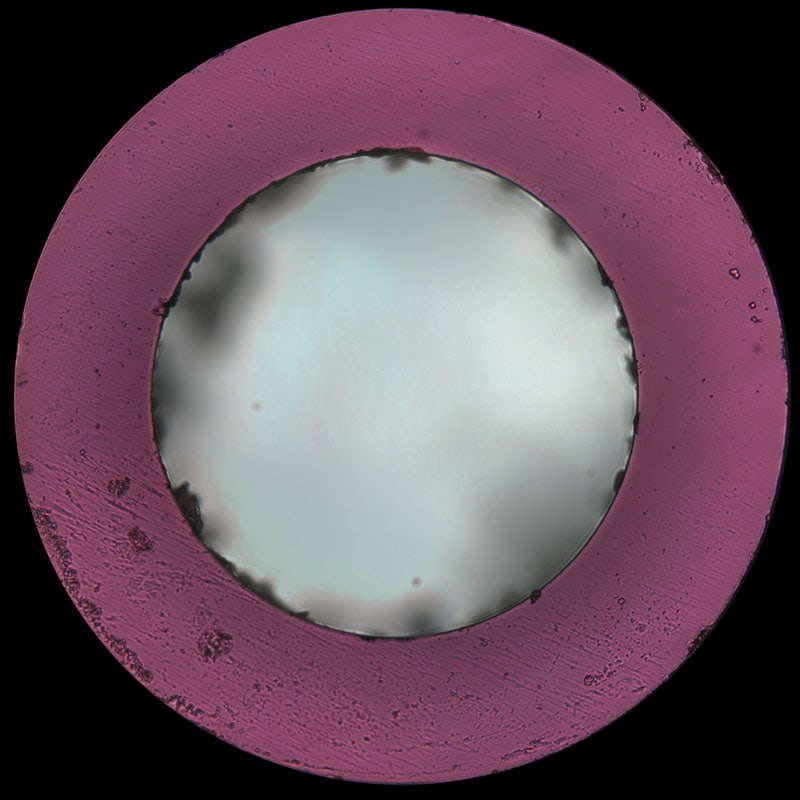 Highly wear resistant
During the community testing, we asked our testers to really abuse the ruby nozzle prototypes however they wanted to. This led to a number of insights that were implemented as improvements to the later revisions of the nozzle.
We encouraged printing with abrasive materials, and the ruby proved to be extremely resilient, not only when printing with mildly abrasive filaments like the Bronze/Brass/Copper filled ones, but also when it comes to printing with the highly abrasive carbon fiber composite filaments, like the Colorfabb XT-CF20 and Formfutura Carbonfil.
The image to the left is the front face of a ruby nozzle that has printed more than 8kg of carbon fiber filled materials. The lines made by the surface grinding of the ruby during production is still visible, also the thinnest edges are still perfectly sharp. The black specs you see on the inside is just residue from the carbon filled filament.
We have since had customers that printed 50kg+ of highly abrasive filaments without any measureable wear on the nozzle.
Wear resistance of nozzle materials compared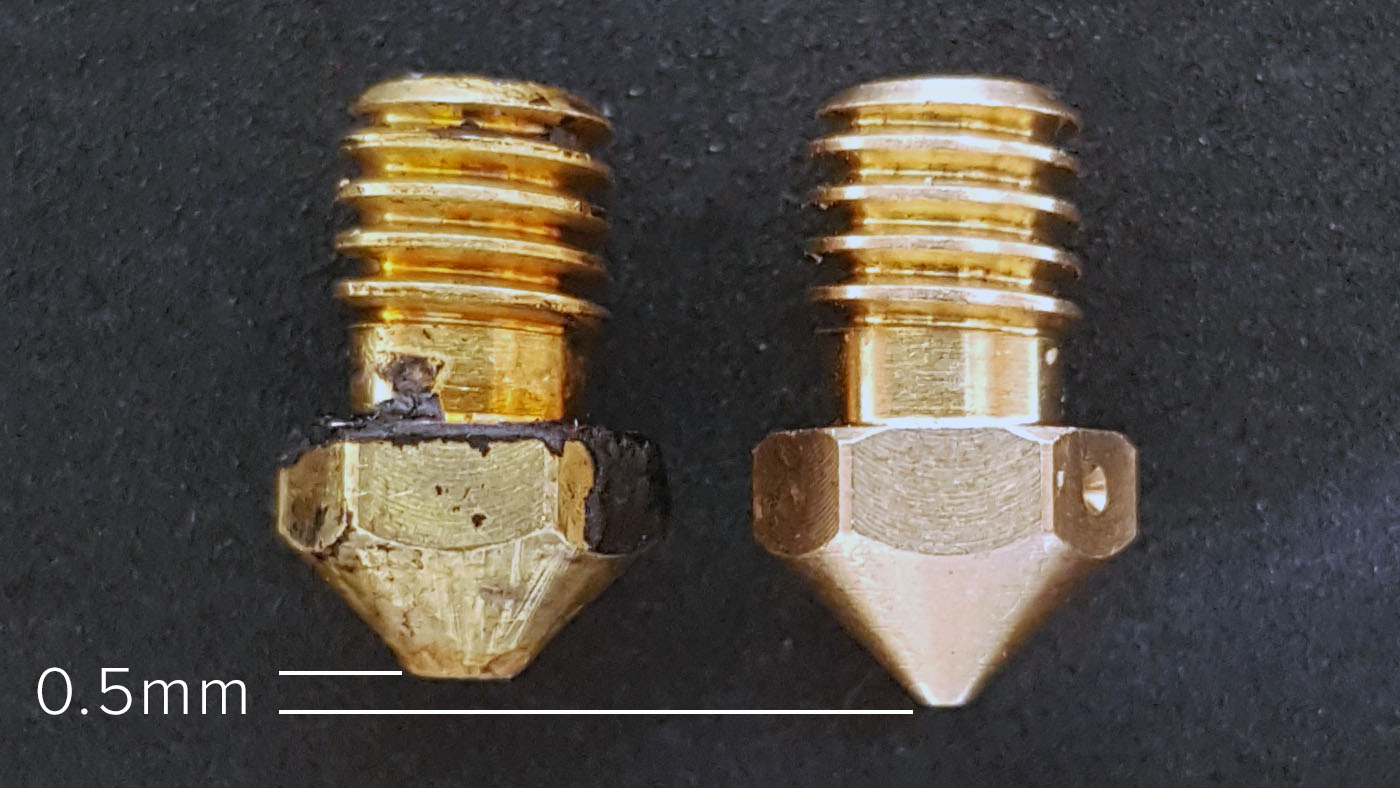 Brass, 0.3kg carbon fiber filled filament printed.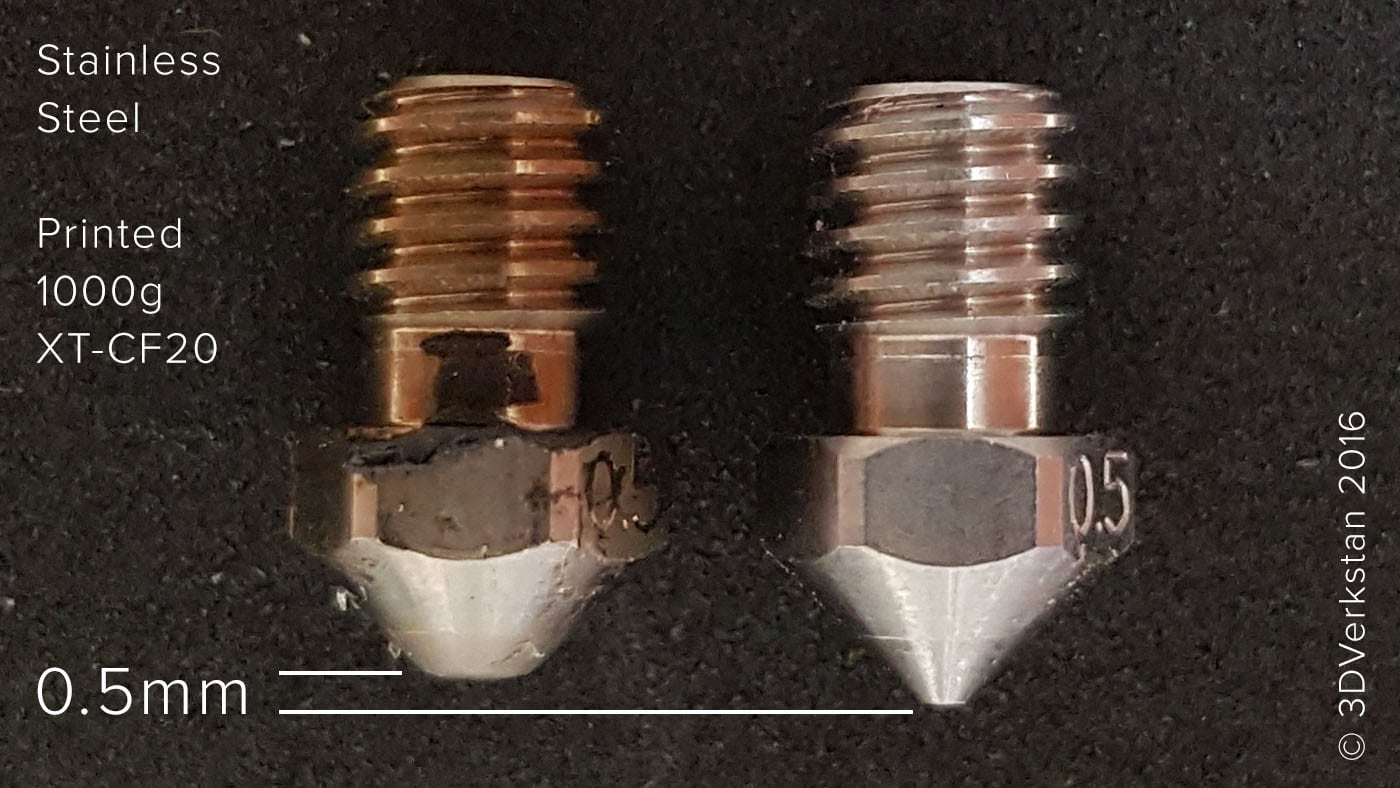 Stainless steel, 1kg carbon fiber filled filament printed.
Hardened steel, 4kg carbon fiber filled filament printed.
Production &
Quality control
Production
PRECISION MANUFACTURING
By combining high precision German machinery with Swedish workmanship, we can guarantee the highest quality in the Olsson Ruby.
All metal parts are manufactured in our ISO:9001 and ISO:14001 certified factory in Stockholm, Sweden.
METICULOUS ASSEMBLY
The mounting of the ruby to the brass parts is done with a custom made jig. This ensures that each nozzle is perfectly aligned and has a tight seal.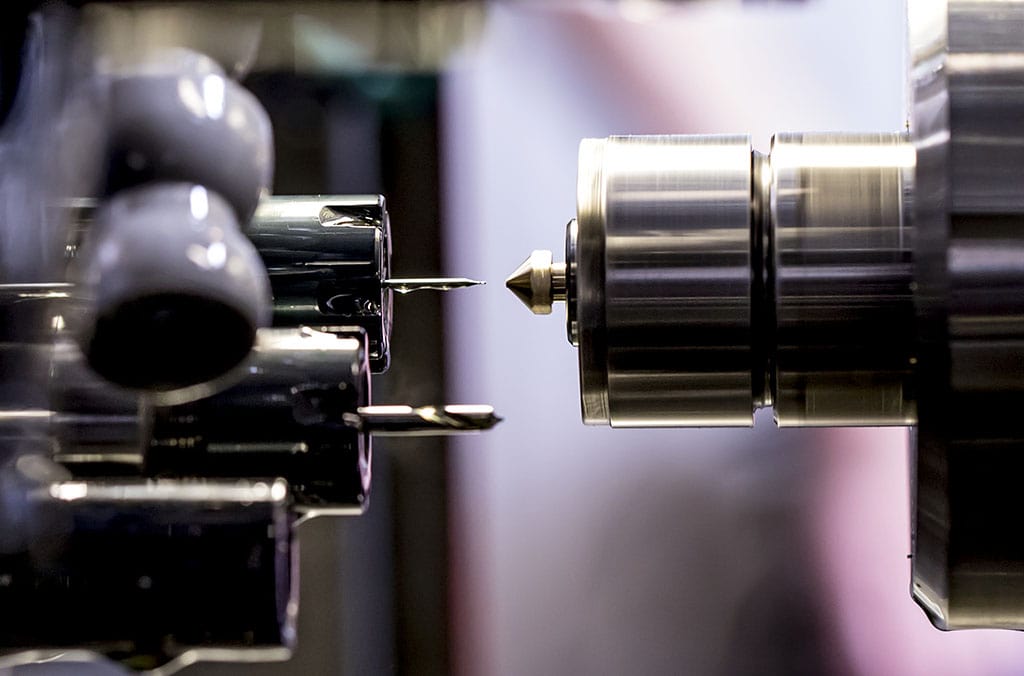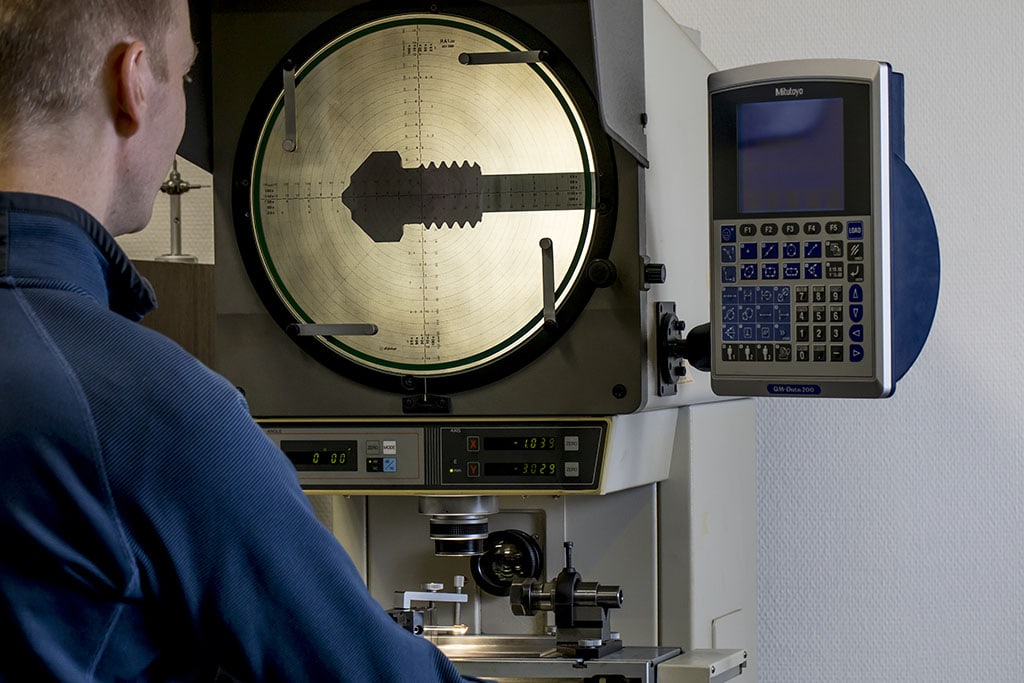 QUALITY CONTROL
RAW MATERIALS
Carefully selected raw materials from leading suppliers, including Switzerland, Sweden and the US, assure that quality can be kept consistently high.
INSPECTION
The nozzles are continuously inspected with state of the art measuring equipment, including profile projectors and CMM technology.